Drug and Biologic Non-invasive Delivery Devices and Primary Containers
Ophthalmic, Intranasal, N2B and Sublingual Delivery Devices
Zeteo provides biomedical delivery devices and primary container packaging tailored to meet your technical and marketing requirements for the following routes of administration: (click on your area of interest)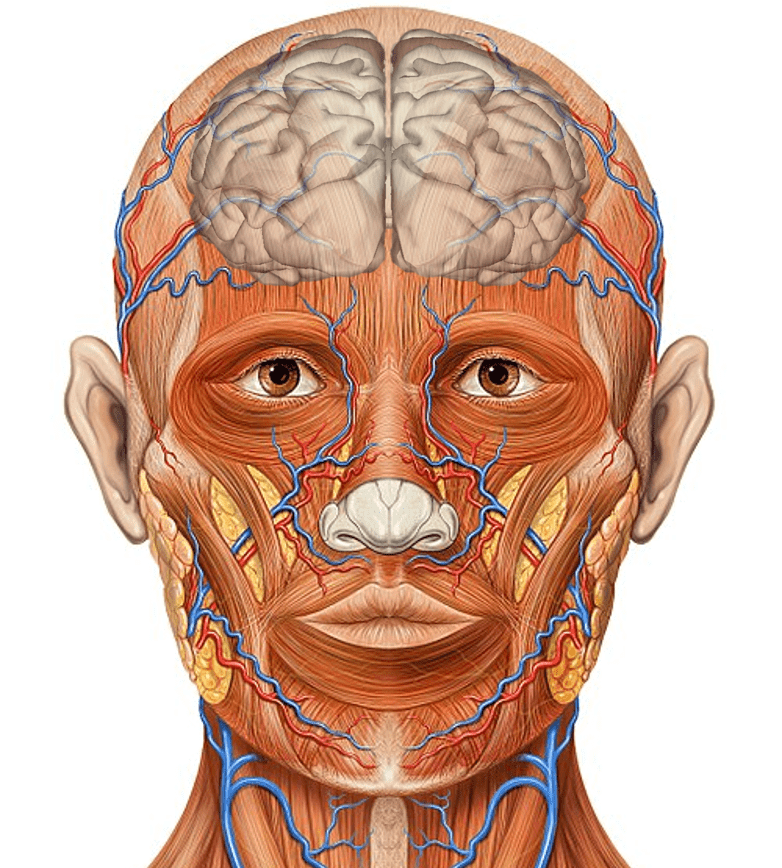 Unit Dose Blister Primary Container Systems
Zeteo's biomedical primary container blister system utilizes pharmaceutical grade thin film laminates and either non-sterile or sterile (aseptic) Form Fill Seal (FFS) production processes to package drugs, biopharmaceuticals, biologics or botanicals in the unit dose blister. Our multi-layered laminates are comprised of an aluminum core encased in biocompatible polymers which serve as the contact layer for the drug contents and can be terminally sterilized or cold chained down to minus 80° C if required.  Zeteo blisters provide exceptional barrier properties to protect the contents against oxygen, water vapor, light and microbial incursion offering substantial advantages over conventional pharmaceutical unit dose packaging systems such as Blow Fill Seal or glass vials.
The ZTECH-L™ and ZTECH-P™ biomedical device platforms have engineered blister geometries for liquid, powder, reconstituted powder to liquid and liquid/liquid recombination applications in volumetric capacities ranging from 5 µL to 4 mL .  Custom configured blister geometries for unique or novel applications can be rapidly developed with our platform based approach.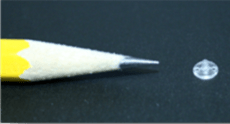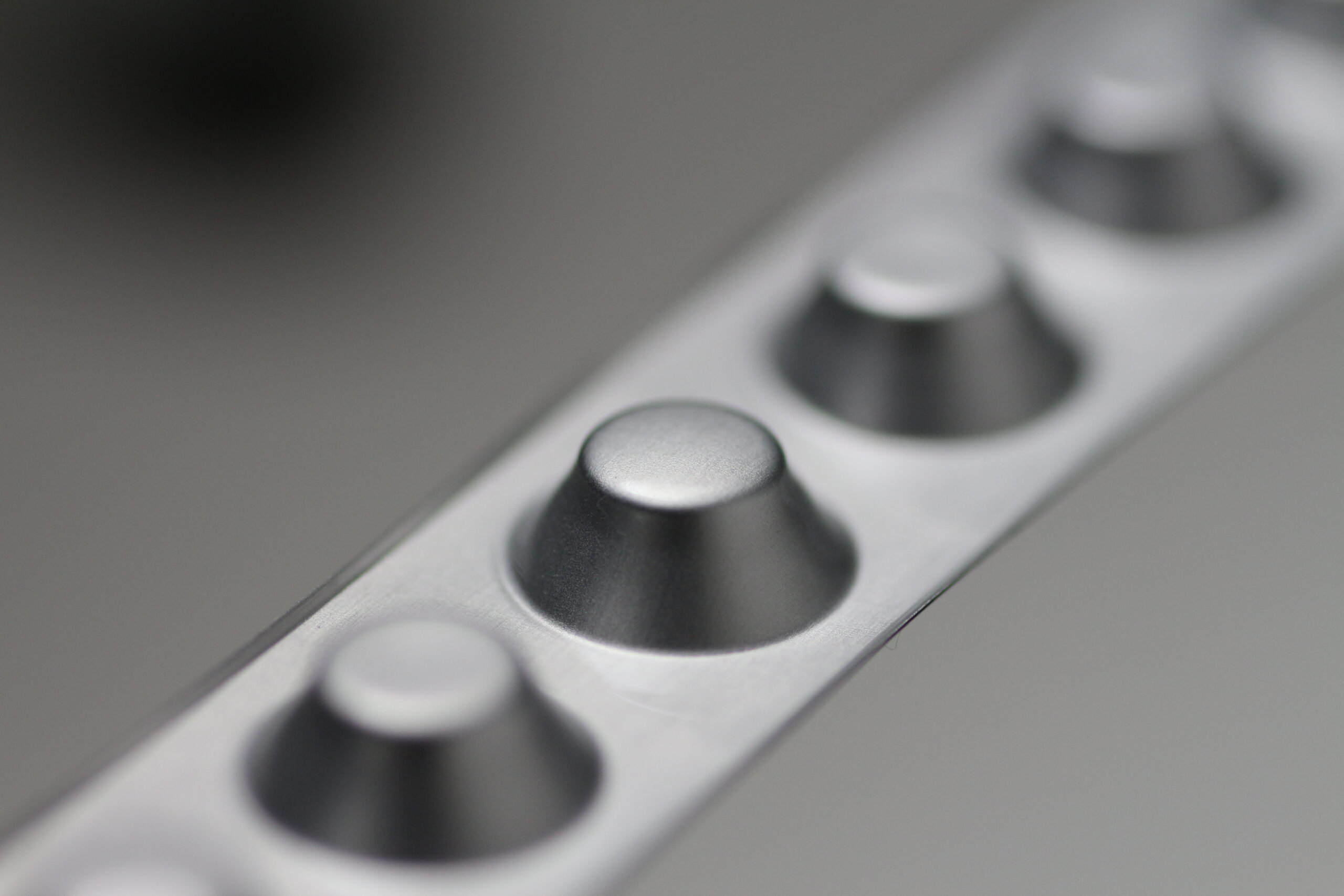 Form Filled Sealed blisters
Each blister incorporates a patented micro-nozzle technology, engineered and optimized to dispense the unit dose blister contents to the specified volume and dispense characteristics including droplet size/droplet distribution, plume geometry, dispense velocity and delivered dose volume.  Micro-nozzles are packaged inside the blister during the filling process providing a single use sterile fluid delivery channel for the drug product.  This approach reduces the risk of contamination of each delivered dose. Micro-nozzles are available for dispensing liquid and powder formulations spanning range of physical properties (viscosity, density and surface tension) and can be configured for dispense characteristics including droplets, course spray, fine spray and aerosolized plume structures.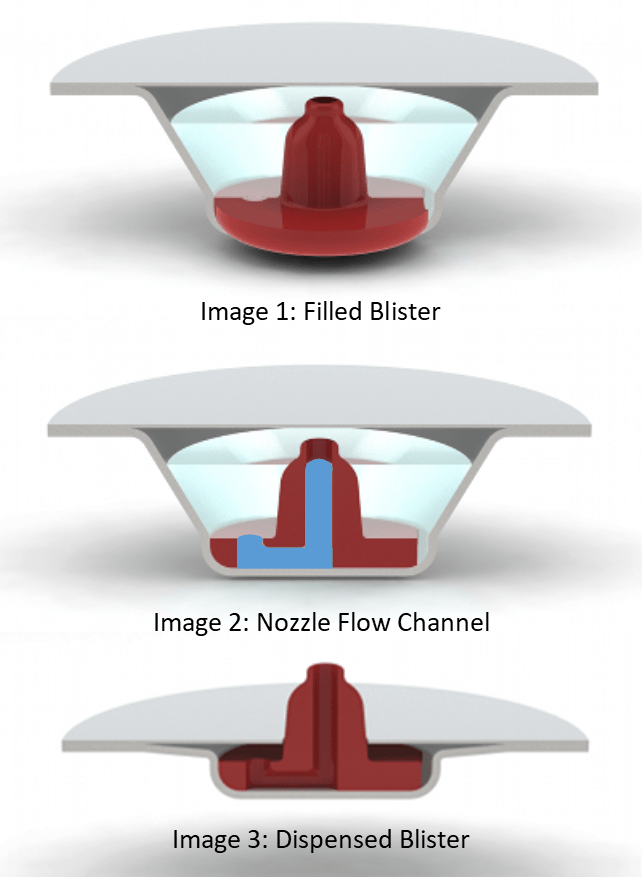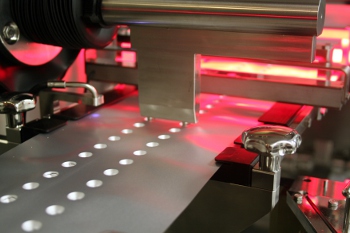 ZTECH-L™ and ZTECH-P™ precision micromolded nozzles utilize medical grade implantable polymers.  Zeteo offers several options for micro-nozzle polymer selection to meet requirements for contact compatibility, structural performance and cost specifications for each product application. 
Ready to find out more information?